Miitomo – new items and Miitomo Drop stage (7/14/16)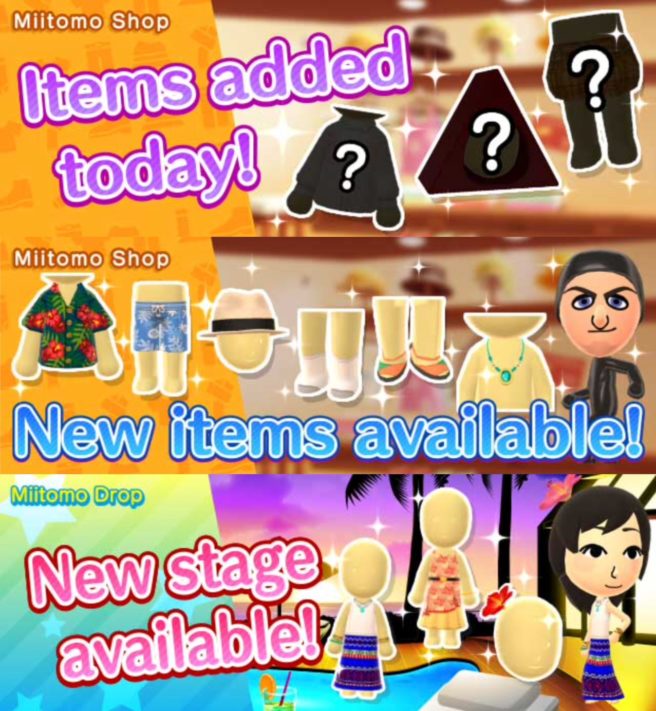 Miitomo has been updated with some new content. Users can now access additional items in Miitomo Shop as well as a previously-unseen stage.
Nintendo says that new items have been added to the daily selections in Miitomo Drop. Aside from that, the company has highlighted some specific additions, including ones that have a vacation theme.
Here's the lineup:
– Metallic bodysuit
– Metallic bodysuit cap
– Panama hat
– Hibiscus Hawaiian shirt
– Tropical board shorts
– Bunny-heal socks
– 2-tone sandals w/ ribbon
– Turquoise necklace
If that wasn't enough, the "Fun in the Sun! Summertime Style #1" stage can net the following clothing:
– Hibiscus hairpin
– FLower print ensemble dress
– Turquoise bracelet + ankle skirt
– Turquoise sandals
Leave a Reply