Miitomo – new Miitomo Drop stage (4/10/18)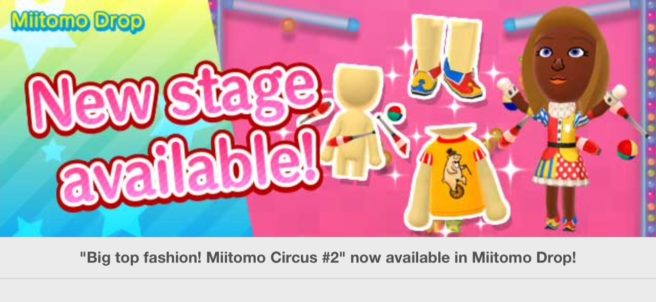 Miitomo has been updated with new content. Players can nab the latest items in the Miitomo Drop stage, "Big top fashion! Miitomo Circus #2".
Available items include:
– Circus bear tee
– Juggling clubs + balls
– Circus dress (set)
– Circus boots (set)
Users can select Miitomo Drop stages from the Shop tab. Miitomo coins or game tickets are needed to play.
Leave a Reply