Miitomo – new Miitomo Drop stage (8/6/16)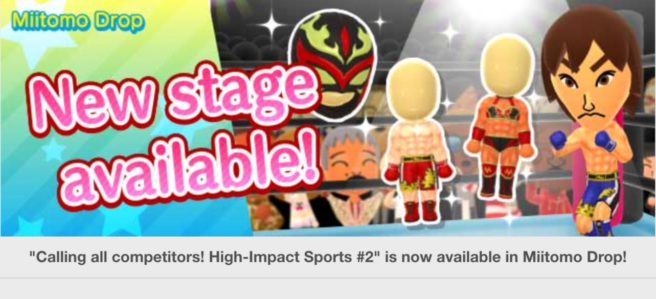 Miitomo has been updated with new content once again. Players can nab some new items in the latest Miitomo Drop stage, "Calling all competitors! High-Impact Sports #2".
Available items include:
– Luchador mask
– Pro-wrestling costume (separates)
– Pro-wrestler costume (long tights)
– Boxing wear (separates)
– Boxing wear (trunks)
Users can select Miitomo Drop stages from the Shop tab. Miitomo coins or game tickets are needed to play.
Leave a Reply