Miitomo – returning Miitomo Drop stage theme (1/6/18)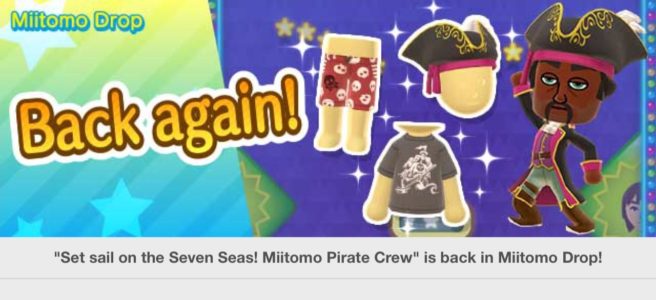 Miitomo has been updated with more content. Users will find returning stages with more items.
"Set sail on the Seven Seas! Miitomo Pirate Crew" is the returning theme. The stages provide the following:
– Pirate ship silhouette tee
– Pirate skull print shorts
– Pirate captain tricorn
– Pirate captain suit
– Pirate matey bandanna
– Pirate mate outfit (top)
– Pirate mate outfit (bottoms)
– Pirate gal costume
The returning stage will be available until January 9 at 6 PM PT / 9 PM ET.
Leave a Reply