Miitomo – returning Miitomo Drop stage theme (4/14/18)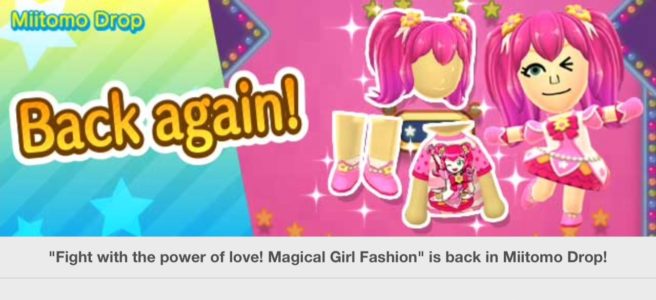 Miitomo has been updated with more content. Users will find returning stages with more items.
"Fight with the power of love! Magical Girl Fashion" is the returning theme. The stages provide the following:
– Magical Ami tee
– Magical Ami twin ponytails
– Magical Ami dress
– Magical Ami boots
– Magical Lana tee
– Magical Lana ponytail
– Magical Lana dress
– Magical Lana boots
The returning stage will be available until April 17 at 6 PM PT / 9 PM ET.
Leave a Reply