Miitomo – returning Miitomo Drop stage theme (6/11/17)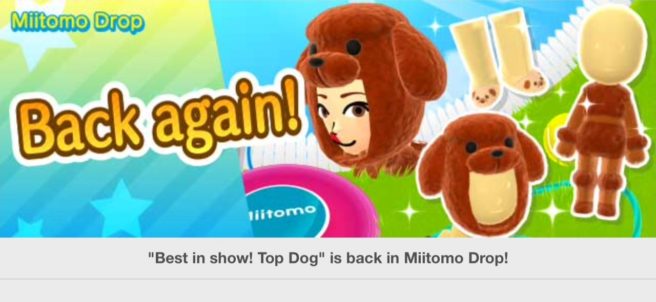 Miitomo has been updated with more content. Users will find returning stages with more items.
"Best in show! Top Dog" is the returning theme. The stages provide the following:
– Poodle hood (set)
– Poodle suit (set)
– Dog-logo socks
– Dog slippers
– Pet shop jumper
– Jeans w/ ruff patch
– Paw-soled boat shoes
– Spiked collar
– Dalmatian top w/ collar
– Paw-print tights
– Dalmatian ears (set)
– Dalmatian suit (set)
The returning stage will be available until June 13 at 6 PM PT / 9 PM ET.
Leave a Reply