Miitopia launches December 8 in Japan, Direct on November 5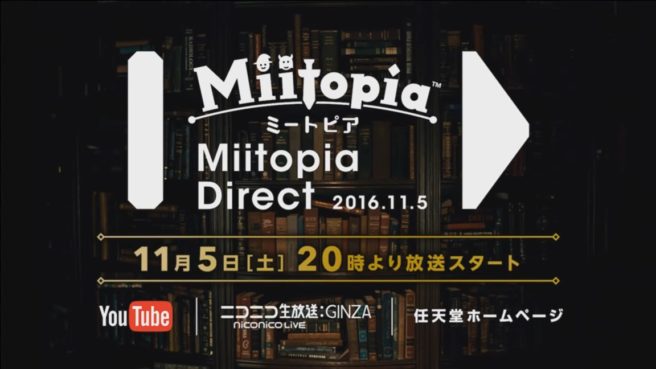 Nintendo briefly touched on Miitopia during today's Japanese Animal Crossing Direct. In it, we finally know that the game is heading to Japan on December 8. A special Nintendo Direct will also be held on November 5.
Miitopia is said to be an adventure story by players and who they choose. Actor Ryunosuke Kamiki delivered the news.
Nintendo delivered a brief Miitopia preview to Japanese 3DS owners, so footage will likely emerge soon.
Leave a Reply