Milanoir heading to Switch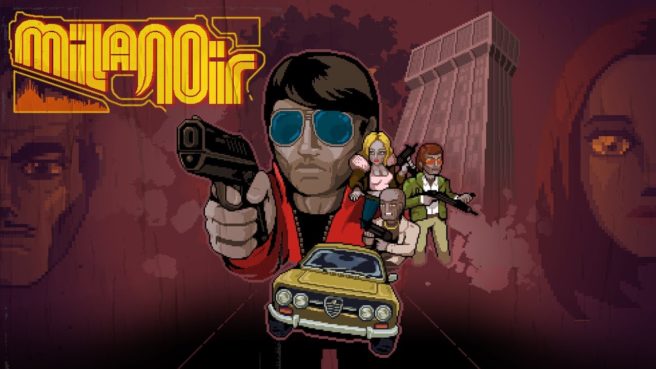 Milanoir, an upcoming game that takes inspiration from Italian crime flicks of the '70s, is on its way to Switch.
Milanoir is an action game. You'll play as Piero, who was wrongfully put in jail and framed for a crime he didn't comitt. The game involves seeking revenge and finding the truth while also surviving against someone who wants you dead.
We'll be seeing Milanoir on Switch in January 2018. Check out some additional information and a trailer below.
Inspired by the Italian crime flicks of the '70s revered by Quentin Tarantino, Milanoir is a pixel-packed action game set in the violent city of Milan. Come meet Piero, a convict suddenly released from prison looking for revenge over the man who framed him. Hunt for the truth and escape the ones who are chasing you through an unforgiving city. Someone wants you dead: you have to use all your toughness to survive. Shoot, choke, sneak your way through the enemies and engage them in breathtaking car chases.

Features

– CRIME & VIOLENCE: A sordid story of betrayal and greediness. A homage to the Italian masterpiece crime movies of the '70s such as Caliber 9 and Almost Human. Stay alive, trust no one…
– FUNKY '70S SOUNDTRACK & AMAZING PIXEL ART GRAPHICS: Enjoy the streets of Milan from a new, high-quality pixelated perspective! Immerse yourself in a groovy '70s atmosphere!
– ARENA MODE: There's no escape from death, but more killings means more time…
– 2P LOCAL COOP MODE: The Guy in Blue joins the Guy in Red to face a common enemy.
Leave a Reply