Mini Metro follow-up Mini Motorways announced for Switch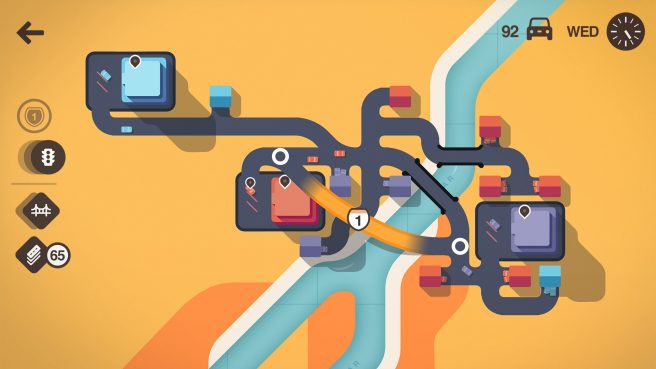 Mini Metro developer Dinosaur Polo Club has announced that Mini Motorways, its strategy simulation game, is planned for Switch. It will launch in Q1 2022.
Here's an overview of the game, along with a trailer:
Have you ever been stuck in traffic and wished you could do something to fix it?
In Mini Motorways, the city's traffic problems are in your hands.

From the makers of Mini Metro, Mini Motorways is a game about drawing the roads that drive a growing city. Build a road network, one road at a time, to create a bustling metropolis. Redesign your city to keep the traffic flowing, and carefully manage upgrades to meet the changing demands. How long can you keep the cities of the world moving?

Key Features

– Dynamically growing cities that make every game unique!
– Stunning maps visually inspired by cities all around the world for you to explore.
– A variety of upgrades help you meet the demands of your ever-expanding road network.
– Different color modes to choose from, including colorblind and night modes.
– Responsive, relaxing soundtrack that grows with your city, created by Disasterpeace.
Mini Motorways will support Arabic, Chinese (Simplified and Traditional), Dutch, French, German, Italian, Japanese, Korean, Portuguese (Brazilian), Russian, Spanish, and Turkish language language options.
Source: Dinosaur Polo Club PR
Leave a Reply