Modern-style arcade volleyball game Volley Pals announced for Switch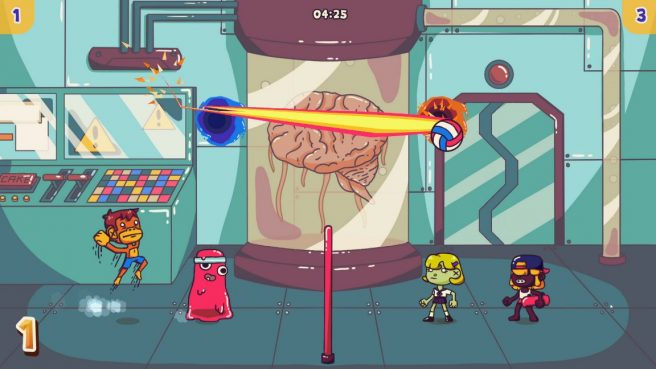 NAISU today announced Volley Pals, a modern-style arcade volleyball game. It's due out for Switch in Q2 2023.
Volley Pals, which offers gameplay that's a simplified version of the volleyball arcade, supports matches against AI and includes a local multiplayer party mode for up to four players.
Here's some additional information:
VIn Volley Pals, you can do a variety of other things that may not be permitted in traditional volleyball, such as invading your opponent's territory, taking advantage of their services before they do, raising the net's height, playing rock-paper- scissors, and other strategies.

The game modes range from 1v1 to 2v2, with any number of AI or real players. Each level has a distinct theme that keeps you interested in what's to come. You can even create your own level to suit your preferences.

Key Features

Modern-style arcade volleyball game.
Play against up to 4-player local multiplayer or AI.
Various crazy levels with different themes and mechanics.
A special level dedicated to customize your own rules and preferences with a wide range of options.
Original and cute characters to choose from.
Stylish 2D cartoon graphics.
Find a trailer for the game below.
When Volley Pals secures a more specific release date, we'll be sure to let you know.
Leave a Reply