Molochoir, Metroidvania survival horror game, coming to Switch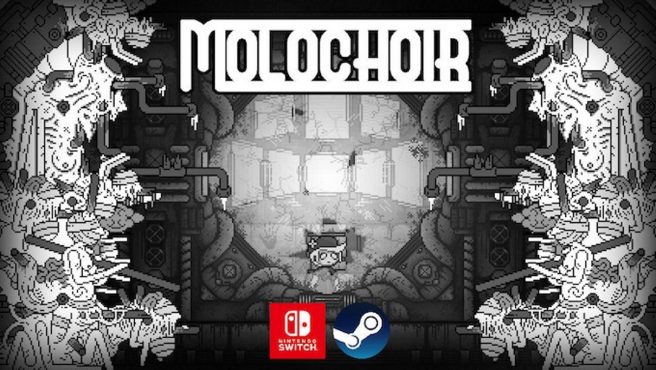 A little while back, Pupa Productions was able to secure funding for Molochoir. Fans helped bring the project to life by raising just over £25,000. Also, the funding goal included Switch as one of the target platforms.
Molochoir is officially described as a Metroidvania survival horror game. The premise is that players tale on the role of someone that's one of the weakest species in the world. You will primarily "be recovering health with the proboscis and risking that health to cast a variety of dangerous self harming magic to take down the eldritch horrors that stand in your way."
One way in which players can survive in Molochoir is with a melee attack – specifically thanks to a retractable knife whip that deals minor damage and recovers a small amount of health by exsanguinating blood from enemies. However, in order to use it, you have to be very close to an enemy. Additionally, it won't work if the creature you face can't bleed. The blood magic "Hemomancy" can also be utilized, but this costs a varying portion of health.
Keep in mind that Molochoir won't be for everyone. Pupa Productions says the title "will have some extremely disturbing scenes as well as cover highly controversial subject matter" as well as "full nudity, violence, and pure existential dread."
We've attached a trailer for the game below.
You can learn more about Molochoir on the official Kickstarter page here.
Leave a Reply