More content announced for Bake 'n Switch, trailer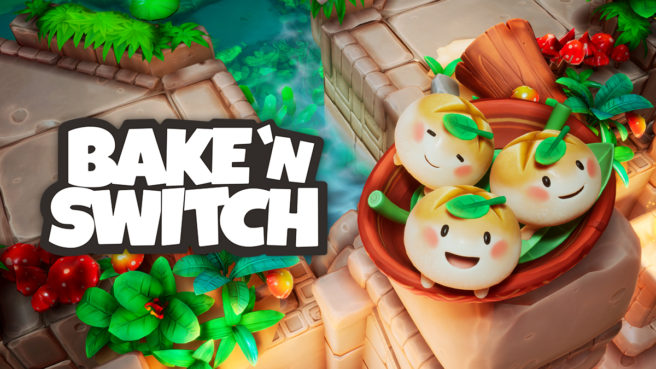 Streamline Games have announced more content will be available at launch for Bake 'n Switch, their upcoming couch co-op game. Check out a content overview and a trailer below.
Streamline Games announced today that the Serradurra desert world, complete with 50 co-op levels and three new adoughrable Bun creatures, each with unique behaviors. Armadough, Fluff Fox, and Bunboa join the Bake 'n Switch lineup for launch this Summer on Nintendo Switch. Additionally, two new Bakers – Sage and Salt – are thrown into the fray to merge, punch, and bake an army of frantically bouncing Buns before time runs out. Bake 'n Switch is a fast-action party game for 2 to 4 players in local or online multiplayer that will test your reaction skills and your competitive edge!

Join Ginger, Rosemary, Thyme, and Parsley, along with newcomers Sage and Salt, to show these Buns who's boss! And Baker abilities throw a little more spice into the mix! Harness Thyme's fiery punches that bake on the spot, Ginger's nifty dough-rising serums which double your Buns, Rosemary's fast swinging rolling pin to whack-a-Dough, and Parsley's distractive qualities when he unleashes a herd of kitties! Adding additional seasoning to the battle, Sage whips up a witchy brew that sucks in Mouldies and immediately bakes nearby Buns adding to your rising score, while Salt wields his crusty, grappling-hook to wrangle in runaway Doughs.
Source: Streamline Games PR
Leave a Reply