Mountain climbing simulator Climber: Sky is the Limit announced for Switch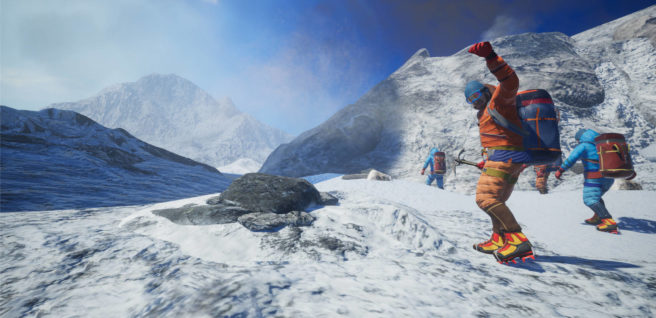 Art Games Studio and A2 Softworks today announced Climber: Sky is the Limit, a mountain climbing simulator. The game is currently scheduled for a 2021 release.
Here's everything we know about Climber: Sky is the Limit thus far:
Developed by A2 Softworks, Climber: Sky is the Limit will be a mountain climbing simulator that combines survival features and the various exciting elements of a mountain expedition. The main goal is to conquer progressively higher and more difficult peaks all over the world. The list of available mountains will cover the most challenging and highest real-life mountains, including Mount Everest, Broad Peak and K2.

The developers highlight that new simulator focuses on single-player gameplay, covering not only the conquest of mountains but also the whole planning process of an expedition.

Each peak will differ in difficulty and present specific challenges (e.g. avalanches, steep cliffs, etc.). The game will also include financial aspects like raising funds for each expedition and purchasing the appropriate equipment and food. Random events like unexpected weather and overcoming crevasses add variety and additional replayability to the gameplay experience.

Climber: Sky is the Limit – main features:

mountain climbing simulator;

challenging treks on the world's highest peaks;

realistic survival elements;

comprehensive expedition planning;

realistic equipment;

random events.
We have a trailer for Climber: Sky is the Limit below.
Source: Art Games Studio PR
Leave a Reply