MouseCraft releasing on Switch this month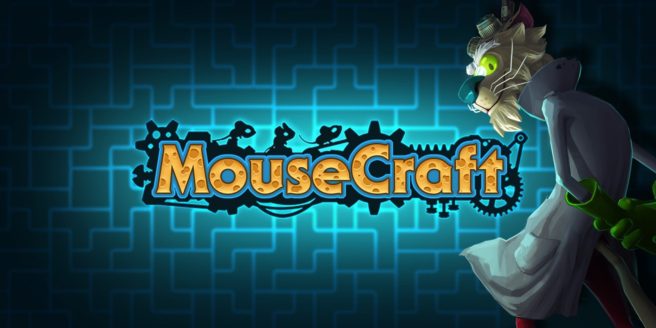 MouseCraft is a game we covered here back in 2015. At the time, Crunching Koalas intended to make a Wii U version of the puzzle title. While that didn't materialize in the end, we'll now be getting it on Switch instead.
A listing for MouseCraft has appeared on the Switch eShop. According to the store page, we'll be seeing it in just a couple of weeks.
MouseCraft is an A to B puzzle game where players help Schrödinger, the crazy cat scientist, in completing his mysterious, mice-powered invention. Pile up Tetromino bricks to create a safe path for as many mice as possible, gather collectibles, fight enemies, use different types of blocks, blow up things and avoid environmental hazards in 80 handcrafted levels!

Key Game Features:

Experience a remix of two classic gameplay mechanics: Pile up Tetromino bricks to create a safe path for as many mice as possible.
Discover an epic tale of a crazy cat scientist who is striving to unlock the potential of a mysterious, mice-powered machine.
Defeat obstacles, overcome gaps and gather collectibles by using different types of blocks, be them explosive, crumbling or even jelly ones.
Prove your stacking skills in your own style- freeze the game by using the Active Pause feature or increase the speed any time you want.
Chill out while listening to our funky soundtrack scored by Mikolai Stroinski, the composer for Dark Souls 2, The Witcher 3 and The Vanishing of Ethan Carter.

How much content is there?

80 hand-crafted levels (about 6-10 hours of gameplay).
7 different types of Tetromino Bricks, 2 types of Enviromental Hazards, Bombs, Enemies…
4 different locations.
MouseCraft launches for Switch on February 27.
Source: Switch eShop
Leave a Reply