Natsume planning 8 GBA games for the Wii U Virtual Console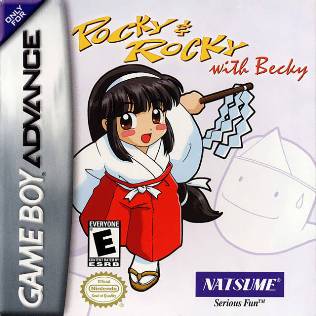 Natsume has eight GBA Virtual Console games planned for the Wii U Virtual Console. That's according to the company's Graham Markay, who shared the news on the latest Fragments of Silicon podcast.
As previously mentioned, Natsume's Virtual Console plans include the Medabots games Medabots AX and Medabots: An RPG Adventure. Pocky & Rocky with Becky is also on the way.
Markay noted in the podcast that Natsume has been working on its new Virtual Console plans "for awhile".
We'll begin seeing Natsume's new Virtual Console releases on the eShop at the beginning of June.
Leave a Reply