Necromancer, Battle Chopper hitting the North American Wii U Virtual Console tomorrow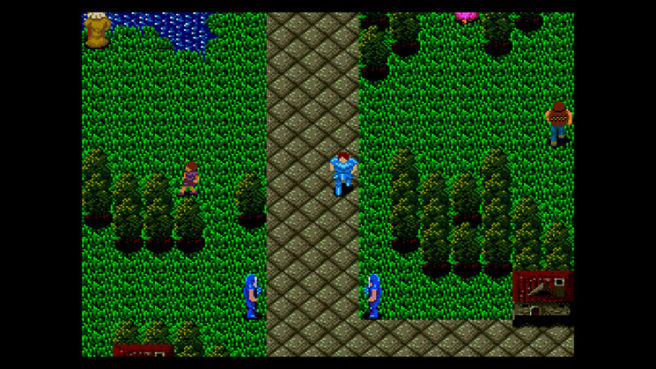 After taking a few weeks off, Konami will be back on the North American Wii U Virtual Console this week. Nintendo's website lists Necromancer and Battle Chopper for tomorrow.
Here's an overview for both games:
Necromancer
Necromancer is a horror RPG released for the TurboGrafx-16 in 1988. You are a hero who heads out on an adventure with two other allies in order to search for the Evil Holy Sword "Necromancer" to defeat an evil force that is about to take over the Kingdom of Ishmaelia. Defeat enemies to level up and travel the land to gather information about the Evil Holy Sword "Necromancer."

You will be able to choose your two allies among five possible candidates at the castle which is the starting point of the game. Each ally possesses different abilities so choose them wisely and make sure that you progress the game with each character's specialty in mind.
Battle Chopper
Fly through each stage and destroy enemies in your path. Shoot the "bricks" located throughout each stage, to reveal crystals. Pick-up the crystals to get money for different weapons and power-ups. Spend wisely! A boss awaits you at the end of each stage. Defeat the boss to move on to the next stage.
Necromancer and Battle Chopper are priced at $5.99 each.
Leave a Reply