New Friday the 13th: The Game Ultimate Slasher Switch Edition details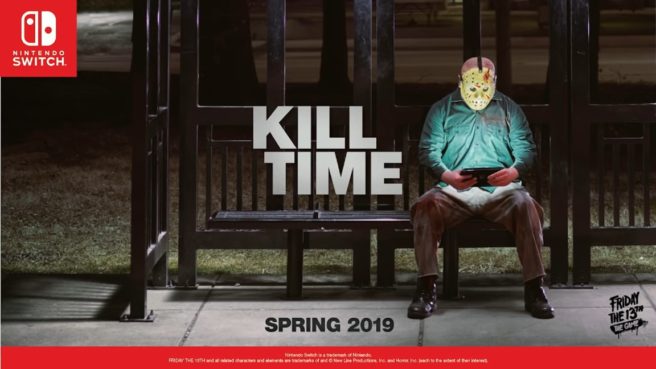 During a live stream this week, Gun Media shared more details about Friday the 13th: The Game Ultimate Slasher Switch Edition. The team commented on voice chat, technical aspects, and more.
Here's the full roundup of tidbits:
– The team wasn't initially sure if it would run on Switch, or if there would need to be a lot of compromises
– Because of a lawsuit, there won't be any new content for Switch or any other platform
– Will be sold physically at launch
– Only one version will be sold
– Late spring release window; lining things up with Nintendo and retailers
– Black Tower has come up with a proposal that would allow online options/unlocks to carry over into offline modes, which will be available on Switch and then back-ported to other platforms
– Won't support local multiplayer at launch, but possibly in the future
– No current plans for cross-platform play; would take a lot of work to do because of how the game was built originally, but not ruled out for the future
– No plans for amiibo, especially due to ongoing legal issues
– Intent is for voice chat to work on Switch the way it does on other platforms
– Using the same middleware as Fortnite for voice chat
– Hoping to preserve proximity-based voice chat
– Will have the same single-player challenges as other platforms
– No word on frame rate/resolution, but targeting a similar experience on Switch as other platforms
– Gameplay footage coming before launch
– No account merging from other platforms; every platform is separate
– No real use of Switch's features or gimmicks, but sounds like touch is supported for things like menus
– Plans to update Switch alongside other versions if/when there are patches
– Will need Nintendo Switch Online to play online
If you'd like to catch up on the full stream, you can do so by watching the video below.
Leave a Reply