Nielsen: Most anticipated holiday 2018 games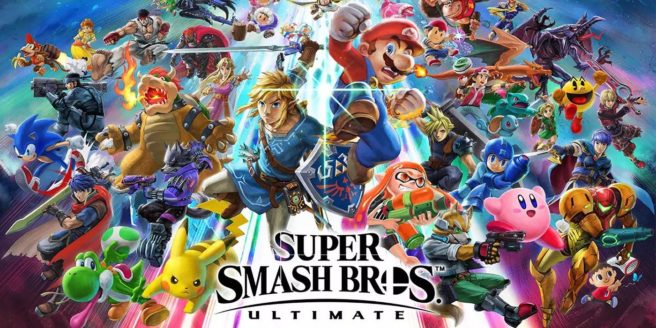 In what has become an annual tradition, Nielsen has provided data about some of the most anticipated games scheduled for this holiday.
Super Smash Bros. Ultimate clearly leads the way for Nintendo. Super Mario Party is another popular selection, and Pokemon: Let's Go, Pikachu / Eevee are wanted as well.
Here's the full analysis from Nielsen about Nintendo:
Nintendo is not holding back on platform exclusives with four highly anticipated games coming out this season. Mario is leading the charge, with gamers ecstatic for the chance to both fight and party with the Italian plumber for the first time on Switch. Super Smash Bros. Ultimate (98) grows the fighting franchise by adding even more characters to an already abundant roster, and Super Mario Party (98) brings the classic board game design to Switch, while enhancing it with new features like a screen sharing mode and online play. This holiday season also presents the first Pokemon games that are exclusive to Switch. Pokemon: Let's Go, Pikachu! (88) and Pokemon: Let's Go, Eevee! (86) look to combine components from previous games in the series with elements of the popular mobile game Pokemon GO.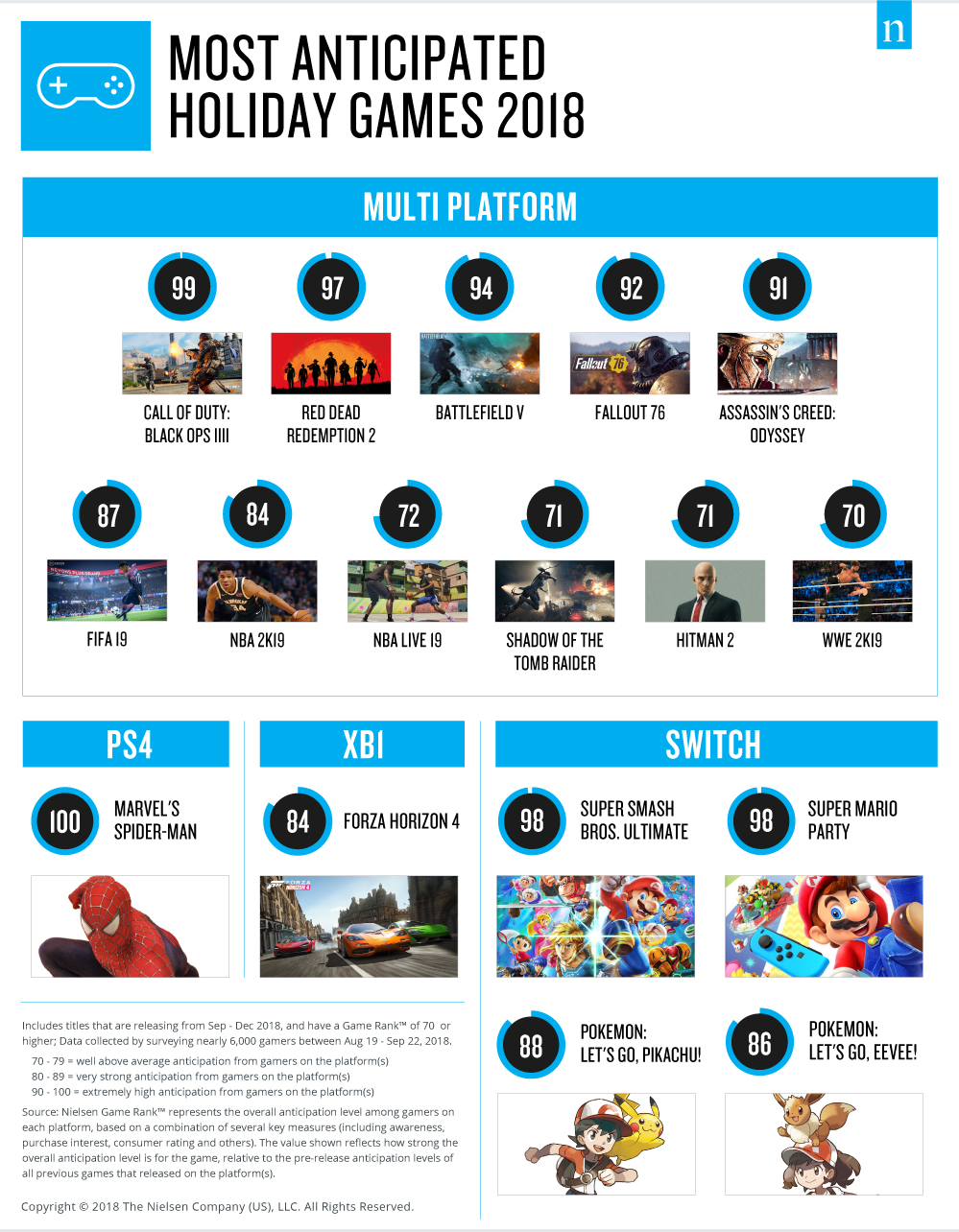 Leave a Reply