Nightdive Studios: N64 game Shadow Man "is possible" for Switch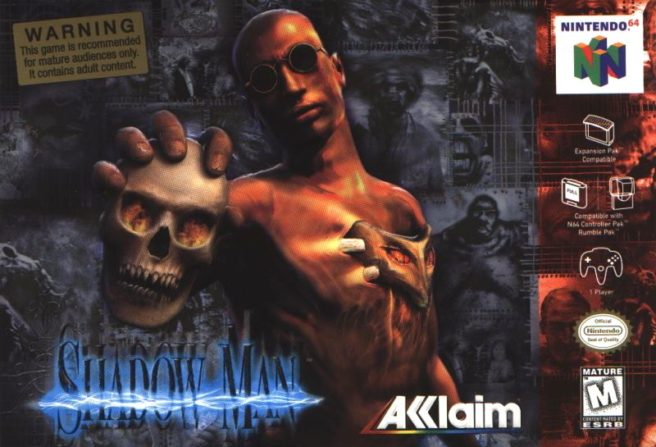 Nightdive Studios has the rights to a number of classic games. We've seen that with Turok and Turok 2, both of which are now on Switch. Shadow Man, Acclaim's action-adventure title from two decades ago, could be next.
One fan asked Nightdive on Twitter about the possibility of bringing Shadow Man to Switch. The company's response was short but effective: it is "possible," CEO Stephen Kick said.
Here's some information about Shadow Man:
He is coming, stalking criminals in the spirit world and the real world. A possessed man is coming, a voodoo mask in his chest and lines of power in his back. Shadow Man is coming, trailing evil from Liveside to Deadside. To stop an apocalypse. To save your soul.

Stalk criminals across two worlds: Explore crime scenes in the Louisiana, Swamplands, a New York tenement, a Texas prison, the asylum and many other locales.

Send Evil back to darkness: Go in armed with high-caliber guns or soul-destroying voodoo powers.

Unravel the Mysteries of Deadside: Gather sinister voodoo artifacts in order to solve puzzles.

Live the Nightmare: Over 40 immersive cut-scenes and hours of in-game speech.
And a trailer:
Thanks to Júlio R for the tip.
Leave a Reply