Nintendo also hosting a Switch press event in Paris on January 13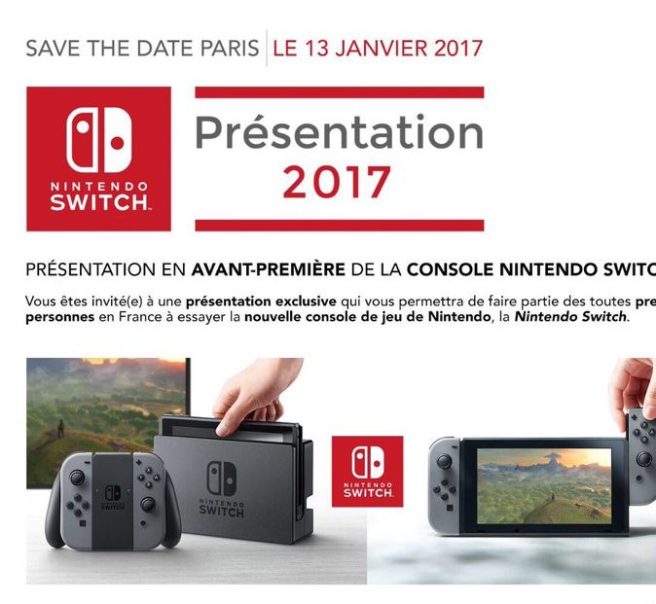 Earlier this week, we heard about a five-hour Switch event in New York where members of the media will go hands-on with the system. This will be taking place on January 13 – a day after the console's proper unveiling.
Press outlets are also now receiving invitivations for an event in Paris. It goes without saying that unless you belong to a publication, you won't be able to attend sadly.
Leave a Reply