Nintendo announces Wide Care Switch subscription service for Japan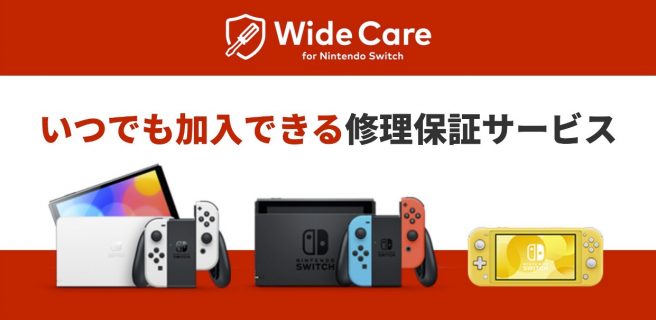 In Japan today, Nintendo kicked off a new subscription service for Switch known as Wide Care.
The service promises to fix problems with Switch systems up to six times a year or damages worth up to 100,000 yen. Issues such as fall damage, water damage, and "natural failures" will all be taken care of. Shipping is included as well.
Consumers can pay 200 yen a month or 2,000 yen annually for Wide Care. Those that go for the monthly plan that are still under the warranty period (one year after purchase) can subscribe to it; otherwise, they can subscribe to the yearly plan, which is open to everyone regardless of warranty status.
Meanwhile, thanks to the official website, we have a breakdown of how much Switch parts costs:
CPU – 13,200 yen (about $98 USD)
LCD Screen – 8,800 yen (about $65 USD)
Other parts (excluding CPU & LCD) – 4,950 yen (about $36.5 USD)
Joy-Con parts – 2,200 yen (for one Joy-Con) (about $16 USD)
Nintendo has yet to announce the Wide Care service or any other support plan for North America or Europe. However, the company is still offering free Joy-Con repair in the west.
Leave a Reply