Nintendo Everything Refresh Episode 12: The Not-Quite-E3 Mega Episode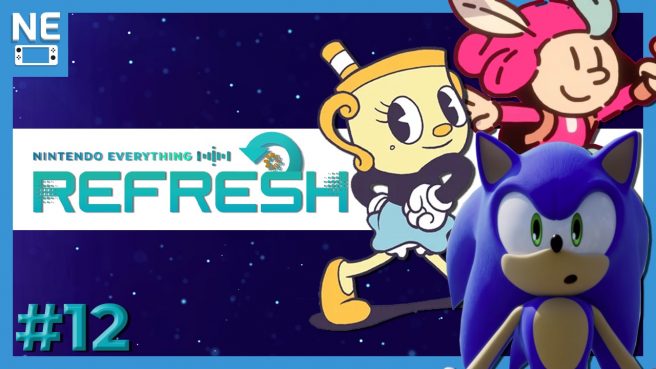 The gaming industry has been absolutely drowning in game announcements the past weeks or so – it's almost like it's E3 or something! Just because we can't technically call it that, though, doesn't mean that there isn't a ton to talk about. In this extra-large episode of Nintendo Everything Refresh, your hosts Nick, Nicholas, Dennis and Luiz will sift through the mountain of announcements and highlight their favorite games that were showcased this past week. After that, they'll discuss some hand-on impressions from a recent Summer Games Fest event, including brand new details about Sonic Frontiers and Cuphead: The Delicious Last Course. There's even more crammed into this episode, so be sure to stick around to the end!
Our show is available on most major streaming platforms, including Spotify, Apple Podcasts, Google Podcasts, Amazon Music and Audible, or you can check out the video version below:
Got an idea or suggestion for the show, or want to submit a fan question or topic for a future episode? Let us know in the comments, or drop us a line at [email protected].
You can also follow us on Twitter at @ndserpa (Nick Serpa), @Dayshade1999 (Nicolas Shadday), @LyonHart_ (Dennis Gagliardotto), and @Luizestrella_ (Luiz Estrella). Thanks for listening!
Leave a Reply