Nintendo on its mobile business, revenue expanded compared to the previous fiscal year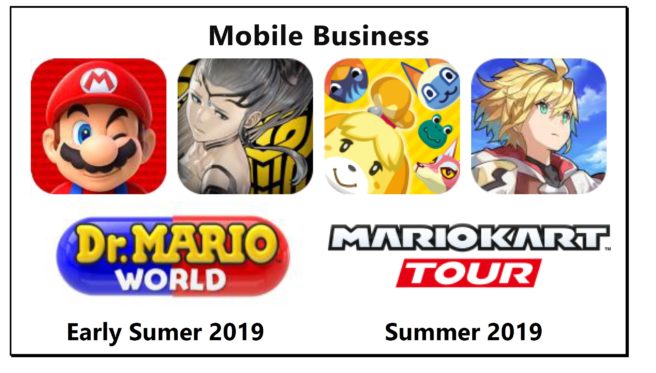 This information comes from Nintendo president Shuntaro Furukawa…
Next, I will cover our mobile business. We are continuously implementing events and updates and adding more ways to satisfy consumers as we work to optimize how we operate each application. Overall revenue from the mobile business has expanded compared to the previous fiscal year. As previously mentioned, we will release both Dr. Mario World and Mario Kart Tour this summer. This means we will be operating a total of six applications globally starting this summer.

As we announced the other day, we are accepting applications for closed beta testing of Mario Kart Tour. The closed beta is scheduled to start on May 21 (Pacific Daylight Time). Based on the information we gather from this testing and from the opinions of the participants, we will proceed with final preparations for release.

The six applications including Mario Kart Tour deal with different IP, and the goals and the characteristics for the
applications also differ. Going forward, we will leverage the ubiquity of mobile devices to expand the number of
people who have access to Nintendo IP through multiple applications like these.
Leave a Reply