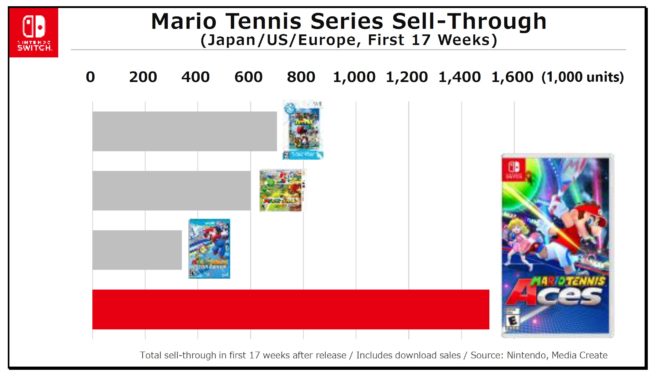 This information comes from Nintendo president Shuntaro Furukawa…
A new software title named Mario Tennis Aces was released on June 22. This title meshes with the advantages of Nintendo Switch as a game that consumers can "play anytime, anywhere, with anyone" and continue to enjoy in ways that fit their different styles of play. As such, it has particular importance among all the new titles released in the first half.

This chart compares the sell-through up to the present time for Mario Tennis Aces with the sell-through of past titles in the series for the same period of time after their releases. This title made an impressive showing with
even greater momentum than past titles in the series. When a new title like this is a hit that becomes an evergreen title, it rounds out our software lineup and helps to further stabilize the foundation of our business.
Leave a Reply