Nintendo reveals best-selling games on the Japanese Switch eShop for the first half of 2021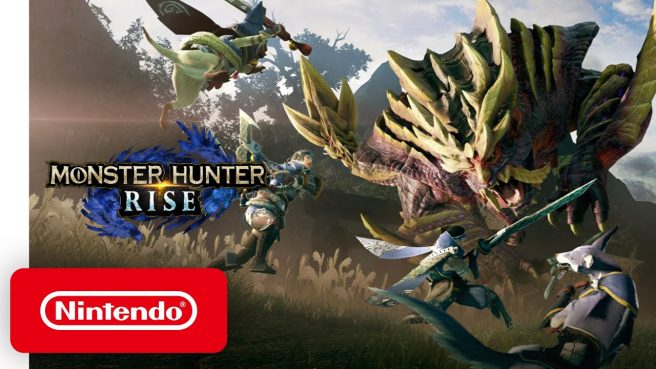 Nintendo's website updated today with a list of Japan's best-selling games on the Switch eShop for 2021 thus far.
Monster Hunter Rise has made a huge splash, so it's no surprise that it topped the charts. Among Us, Momotaro Dentetsu: Showa, Heisei, Reiwa mo Teiban!, Super Mario 3D World + Bowser's Fury, and Human: Fall Flat round out the top five.
Below are the full results:
1. Monster Hunter Rise
2. Among Us
3. Momotaro Dentetsu: Showa, Heisei, Reiwa mo Teiban!
4. Super Mario 3D World + Bowser's Fury
5. Human: Fall Flat
6. Mario Kart 8 Deluxe
7. New Pokemon Snap
8. Super Smash Bros. Ultimate
9. Minecraft
10. Story of Seasons: Pioneers of Olive Town
11. Clubhouse Games: 51 Worldwide Classics
12. Zelda: Breath of the Wild
13. Animal Crossing: New Horizons
14. Overcooked! 2
15. Splatoon 2
16. Fitness Boxing 2: Rhythm & Exercise
17. Super Mario Party
18. Rune Factory 5
19. Dragon Quest III
20. Dragon Quest XI S
21. Super Nodage Party
22. Game Builder Garage
23. Miitopia
24. Together! The Battle Cats
25. Bravely Default II
26. Pokemon Sword
27. Xenoblade Chronicles 2
28. Overcooked: Special Edition
29. SaGa Frontier Remastered
30. Little Nightmares II
Leave a Reply