Noir adventure game Lacuna announced for Switch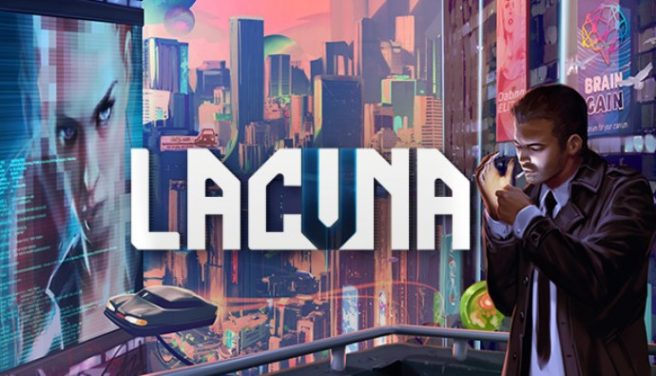 This week, publisher Assemble Entertainment and developer DigiTales Interactive announced the moody and atmospheric noir adventure game Lacuna for Switch. The title is due out digitally on December 28.
Lacuna has players taking on the role of Neil Conrad, a veteran agent of the Central Department of Investigation (CDI). Their mission is to discover the truth behind what at first appears to be "nothing more" than a heinous murder. Expect to ask questions, round up evidence, and put the pieces of the case together.
The story is told through 2D pixel art, but there are no point-and-click mechanics here. The game also looks to improve the genre with "conversational choices that drive the story, narrative-based puzzles, interactable extras, various distinct endings, and a detective saga that is sure to stay with players long after completion." It's additionally said to have non-repeating conversations and choices, the ability to always drive the story forward, and more.
You can get a closer look at Lacuna with the trailer we've included below.
Lacuna will be sold digitally for Switch via the eShop for $19.99 / £17.99 / €19.99. Note that there will be a 20 percent launch discount available.
Source: Assemble Entertainment PR
Leave a Reply