Otome visual novel Ephemeral: Fantasy on Dark hitting Switch next week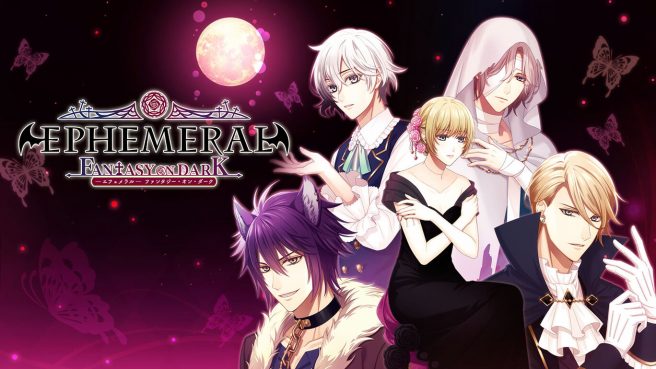 Dramatic Create today announced that it will be putting the otome visual novel Ephemeral: Fantasy on Dark on Switch next week. It'll be out digitally on January 21.
Present the captivated dark fantasy with the attractive illustrations, a romance adventure game for you –

System

While the story keeps progressing, the choices will be shown. According to the choice you picked, the impression of the character toward you will be better.

Let's keep raising the good impression and step to the Happy Ending!

We'll recommend you, if you…

‧ Interest in romance game or otome(girls') game‧ like the fantasy
‧ Like the subject about the campus
‧ Like the shojo(girls') comics and animation
‧ Have interests in werewolf and vampire
‧ Want to read a serious story
‧ Want to read a story with some jests

story
Fleeting, yet beautiful. The world of darkness-
The main protagonist, Cloe (name changeable) lived in a secluded town. Surrounded by wire fences, it felt like she was trapped inside a cage.

Zombies were the only residents in that town, and she wasn't the exception. Many took their own life rather than to age away, but they were otherwise living a peaceful life. One day however….

As Cloe was hoping to see the outside world, she received an invitation. An invitation to attend a prestigious, diverse school only the most talented and skilled could join.
Ephemeral: Fantasy on Dark will feature Japanese voice acting. English and Japanese text options are supported.
Source: Dramatic Create PR
Leave a Reply