Out of Line releasing on Switch next month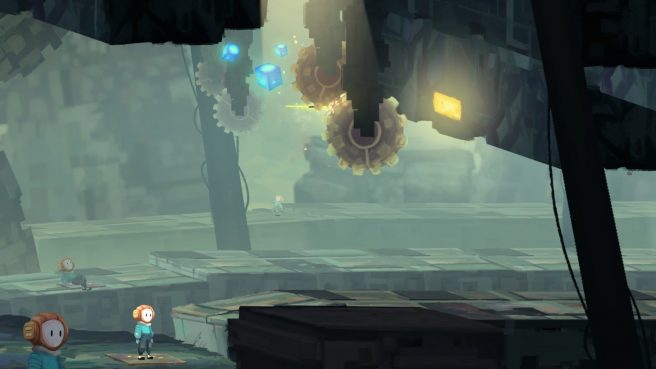 The hand-drawn puzzle platformer Out of Line will release on Switch next month, Hatinh Interactive and Nerd Monkeys confirmed today. A release is planned for July 7.
Here's an overview of Out of Line plus a new trailer:
Inspired by Studio Ghibli, modern philosophy and impressionist art, the game depicts protagonist San's journey of self-discovery. As players assist the young man in recovering his memory and escaping an oppressive factory regime, they'll uncover existential themes that relate to their own lives.

Players will use San's spear to climb walls, activate switches, operate platforms, halt machinery and more across a variety of landscapes. As they navigate past puzzles and mechanical hazards in order to gather the young man's memories, they'll unravel the mysteries of his world and discover the power of hope in the face of tyranny.

Key Features

• Enjoy dozens of visually impressive puzzles
• Learn to master the mechanics of the spear
• Interact with beautiful hand-drawn environments
• Learn from extraordinary characters
• Discover the mystery of San's story
Out of Line will be sold digitally for Switch via the eShop.
Source: Hatinh Interactive PR
Leave a Reply