Over-the-air Wireless Charging Grip for Switch Joy-Cons releasing this spring
Powercast has announced a Wireless Charging Grip for Switch, which automatically recharges Joy-Con over the air when placed within two feet of the FCC – and ISED-approved PowerSpot wireless power transmitter. The company says the controllers can achieve a full charge when left overnight.
Here's some additional information as to how it all works:
Powercast's embedded Powerharvester receiver harnesses RF energy sent over the air from the PowerSpot transmitter, converts it to direct current (DC) to charge the grip's embedded battery, which then charges the connected Joy-Con batteries. Using Bluetooth Low Energy (BLE) for intelligent wireless charging, the grip requests power from the transmitter only when its batteries are low, and signals it to stop when charged. A multi-color LED blinks to show charging speed and blinks green when fully charged.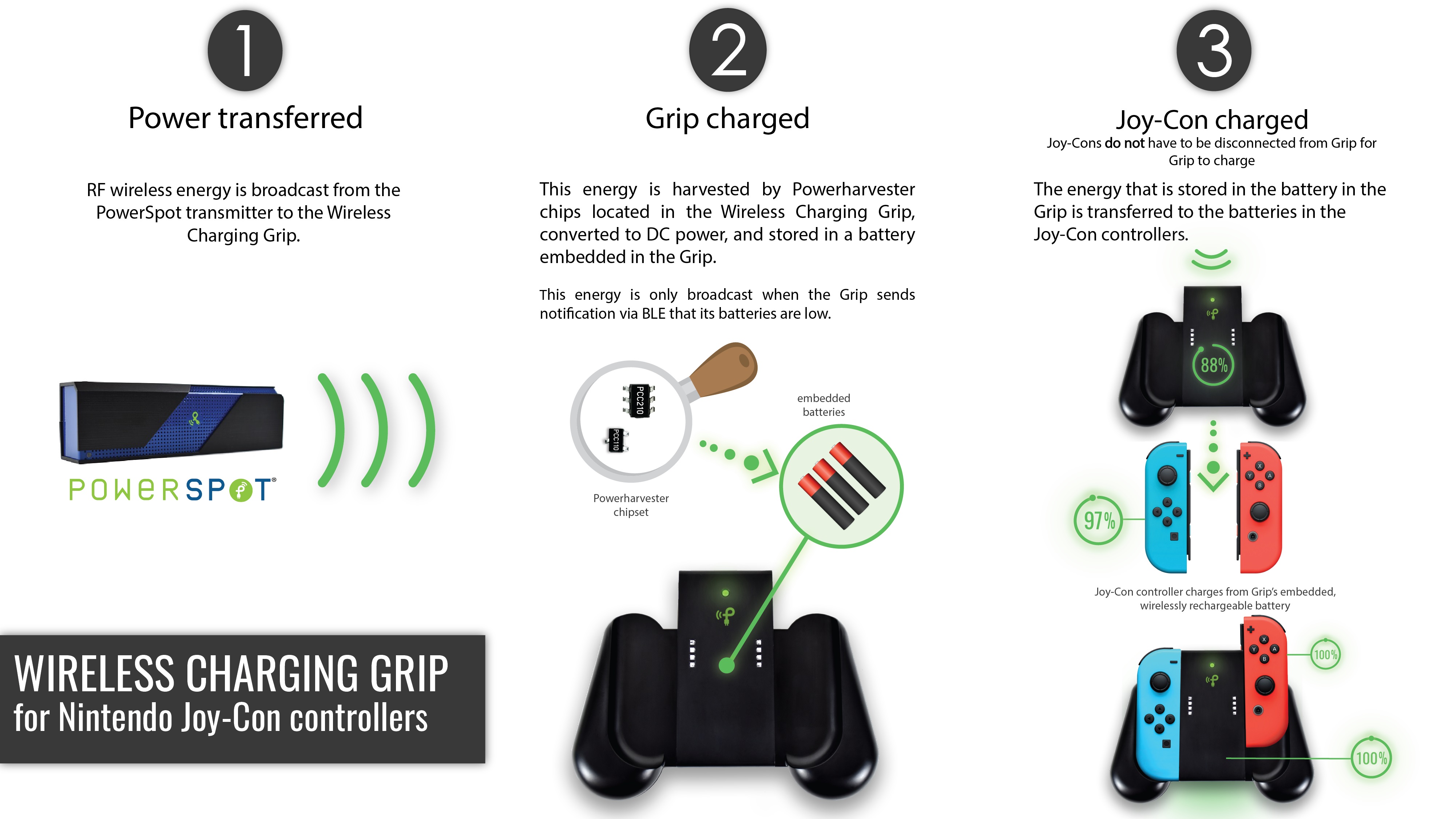 The Wireless Charging Grip is scheduled for this spring and will be sold on Amazon. Its companion PowerSpot transmitter is already available on the retailer's website.
Source: Powercast PR
Leave a Reply