Overlord: Escape from Nazarick getting physical release on Switch in Japan with English support, pre-orders open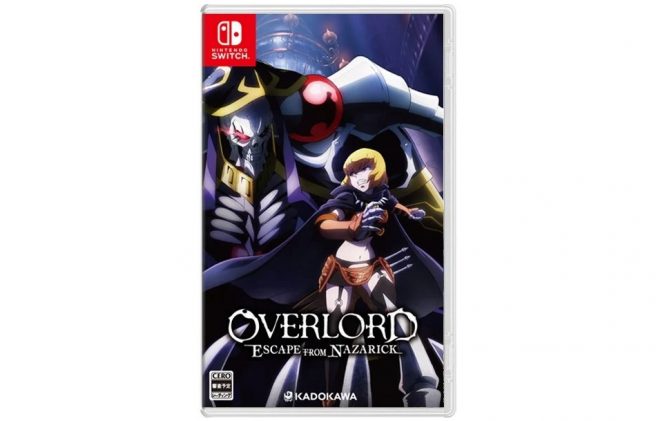 A physical version of Overlord: Escape from Nazarick is planned for Switch, it's been revealed.
The Metroidvania title was announced for Nintendo's console back in December. After that, it was confirmed for a June debut. It's looking like the game will mostly be a digital-only release, but a physical version is set for Japan. Additionally, it will come with full English support. That means despite being a Japanese copy, any Switch owner can play through the game by importing.
Here's some information about Overlord: Escape from Nazarick for those that missed our previous coverage:
The rich world of Overlord is yours to explore in this robust, story-driven metroidvania.

Play as fan-favorite Clementine and delve into an entirely new chapter in the Overlord series, brought to life under the supervision of the original creator, Kugane Maruyama.

Whether you're new to the series or a diehard fan, there will be plenty for you to discover and enjoy in this dark fantasy action-adventure that ensnares you in a web of intrigue in typical Overlord fashion.

Story

Clementine wakes to find herself imprisoned in the Great Tomb of Nazarick by none other than the Supreme Being, Ainz Ooal Gown, who forces her to participate in his brutal experiments.

Bereft of her favorite weapons and a good chunk of her memories, Clementine must defeat all of Ainz's most formidable servants as she claws her way to freedom.

The search for the exit begins now.
You can pre-order the physical version of Overlord: Escape from Nazarick for Switch here. Copies should be available starting on June 16.
Leave a Reply