Paper Wars: Cannon Fodder reaching the Switch eShop on March 1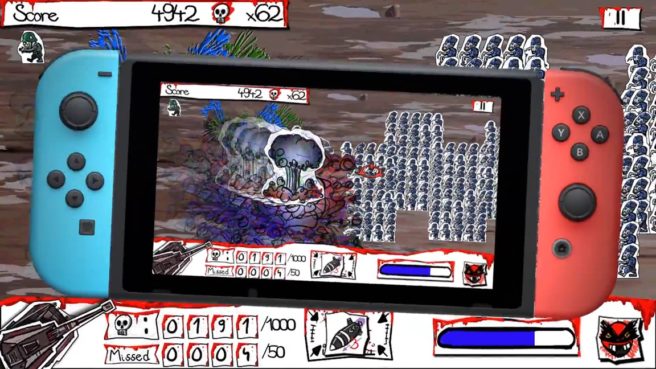 Serial Cleaner developer iFun4All is readying another game for Switch. On March 1, the studio's Paper Wars: Cannon Fodder will be releasing on the eShop.
Paper Wars: Cannon Fodder is a tower-defense game with a humorous cartoon visual style. The game has three campaigns, and the goal is to eliminate the approaching waves of enemies with a variety of artillery attacks.
Here's some additional information and a trailer:
The power of a basic attack depends on the time spent on recharging the weapon. The longer we charge the artillery, the more destruction it will cause among enemy ranks. Quick decisions and strategic thinking may turn out to be the key to victory.

While making their progress through the maps, the player gains access to various additional powers of destruction, such as freezing or slowing down enemies, bringing forth earthquakes, deploying landmines or bombing raids. The game can be played in standard or survival mode. What's more, one of the campaigns – Zombie Warz – focuses on the fight against the relentless hordes of the undead, which might be good news for all zombie aficionados.
Source: iFun4All PR
Leave a Reply