Parkasaurus reaches Switch this month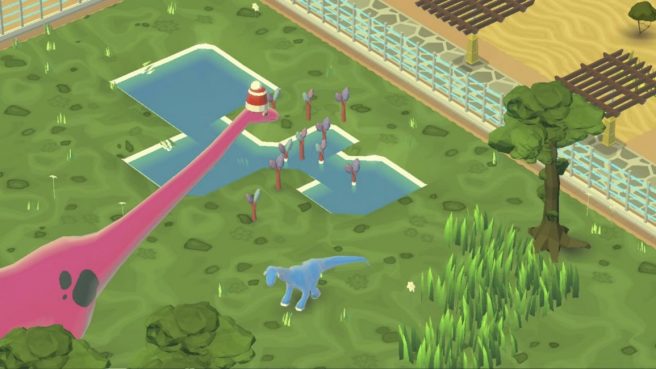 Following its original Switch announcement a few months ago, Washbear Studio has set a release date for Parkasaurus on Nintendo's console. The dinosaur tycoon management simulator title is expected to arrive on April 28, 2022.
For those that missed our previous coverage, here's a bit of information about the title:
Parkasaurus is a dinosaur tycoon management simulation where you take care of your dinosaurs by constructing well-designed exhibits, researching specialized technologies, and maximizing profits to expand into the ultimate dinosaur theme park. Do you favor development for guests or your dinosaurs?

Exhibit Design: Each dinosaur requires a unique biosphere – the shape of the exhibit, materials used, ecology, plants, elevation and humidity all make a difference

Park Creation and Management: Wisely spend resources to build the ultimate Dino Park and turn a profit to ensure future stability

Guest Monetization: By reading reviews and observing your guests, fine-tune your parks flow and arrangement to maximize happiness

Employee Management: Level up rookie hires or bring on established veterans to help run your park smoothly

Time Travel for Dino Eggs: Go back in time to retrieve the hottest (and oldest) Dino Eggs
And below is a trailer as well:
Parkasaurus will be sold as a digital download on the Switch eShop. Look for it to cost $24.99.
You can access the game's official website here.
Source: Washbear Studio PR
Leave a Reply