Pixel art platformer Maki's Adventure seeing Switch release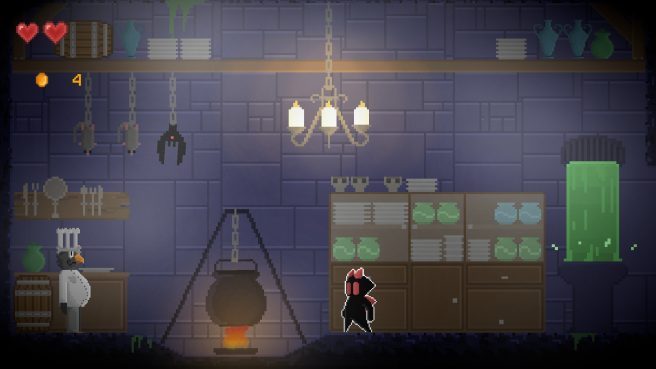 Zoroarts is developing Maki's Adventure and the game is lined up for Switch, according to the studio. The PC release is happening at the start of 2023, though we'll have to wait to see when it ends up on Nintendo's system.
Maki's Adventure is a pixel art adventure featuring three dungeons. One of the primary mechanics is that the main character can switch between a Reef shark, Hammerhead shark, and Mako shark at any time, and each has different abilities.
Below is a full overview with more information:
Fight, dash, swim and bite your way through 3 different dungeons. Let the inner shark out! Face many different opponents and defeat powerful bosses. Maki's Adventure is a pixel art platformer with a bite!

Maki has 3 shark shapes, between which he can switch dynamically. These act like upgrades and all have different abilities:

– The Reef shark forms the basic shape and is an all-rounder
– The Hammerhead shark can shatter rocks and walls
– The Mako shark is very fast and agile

Maki's Adventure offers you a variety of islands to explore. Meet friendly characters and make new friends. Brave explorers will be rewarded with hidden treasures and locations. Whether fighter or explorer, everyone will find their style of play!

Each dungeon has a mini boss and an end boss. You will also meet numerous other opponents in the dungeon. Find your perfect fighting style!
Find a trailer for Maki's Adventure below.
For those interested in keeping an eye on the game, you can visit the official website here. We'll have more on the game going forward, including a release date.
Leave a Reply