Pocky & Rocky Reshrined gets April release date in Japan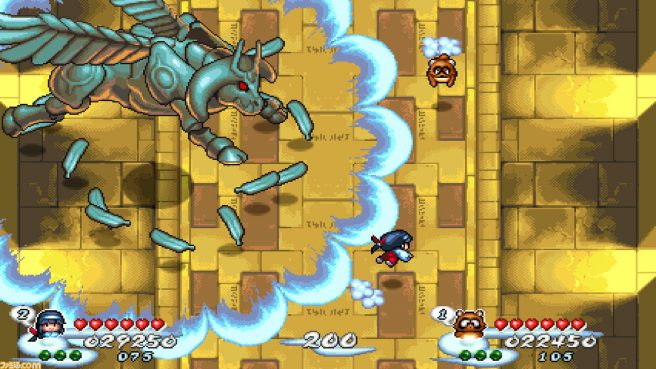 Pocky & Rocky Reshrined now has a release date – at least in Japan. The game will launch for Switch on April 21 in the region, Natsume Atari has announced.
Today's news was shared by Japanese magazine Famitsu. This week's issue will have new coverage on the game, which includes a look at characters drawn by Yoshitoo Asari and new gameplay modes.
For more on Pocky & Rocky Reshrined, read the following overview:
Pocky & Rocky follows the adventures of a young Shinto shrine maiden named Pocky and her companion, Rocky the raccoon, as they attempt to save a group of creatures known as the Nopino Goblins. Gameplay takes place from a top-down perspective and features both single-player and cooperative modes.

Pocky & Rocky Reshrined is a sequel to Pocky & Rocky, known in Japan as the action-shooting game series Kiki Kaikai, which first appeared as an arcade game from Taito Corporation in 1986 and is being developed under license from Taito Corporation.
Pocky & Rocky Reshrined is also heading to Switch in the west this year, though an exact date hasn't been announced just yet.
Leave a Reply