Pocky & Rocky Reshrined shows modes and gameplay systems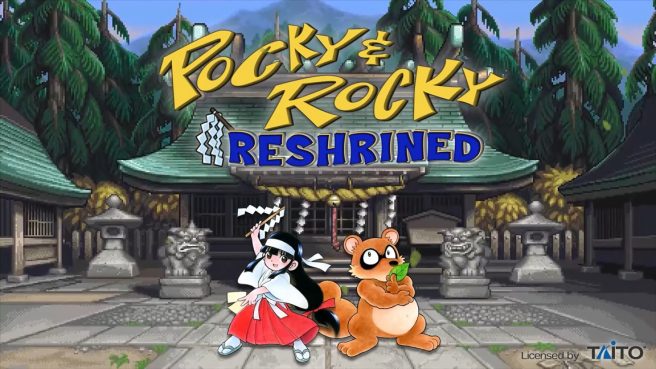 A new look at Pocky & Rocky Reshrined is here thanks to a new trailer that's gone live showing off the game's modes and systems. Natsume Atari and Tengo Project just published the video today.
To recap, here's a bit of information about Pocky & Rocky Reshrined:
The adventures of the heroine and her companion continue in this third instalment of the original shrine maiden shooting series! Pocky & Rocky Reshrined is a multi-directional scrolling shooter with outstanding retro style graphics and sound.

Features:
• Classic 16-bit style graphic and sound
• 5 playable characters
• Story mode for one player action
• Free mode for 2 player co-op
• Unlockable Easy Mode
• Various unique stages to master
• Online Leaderboard
Take a look at the new Pocky & Rocky Reshrined showing off the modes and systems below.
Pocky & Rocky Reshrined will initially appear for Switch on April 21, 2022 in Japan. As was just recently announced, the title will then be made available on June 24 in North America and Europe.
Leave a Reply