Point-and-click adventure game Lost in Play coming to Switch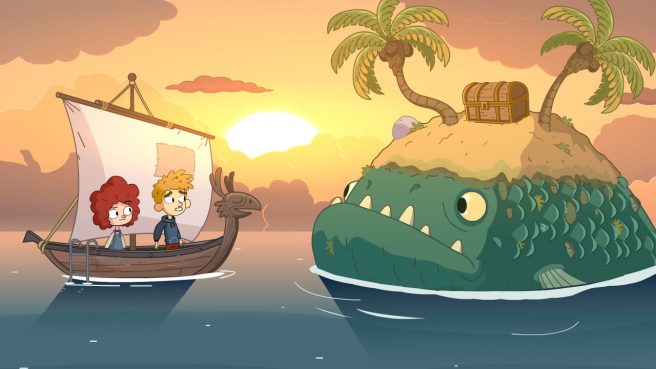 Happy Juice Games today announced that Lost in Play, its upcoming point-and-click puzzle adventure, will be made available on Switch. Fans can look for it to arrive this summer.
More information about Lost in Play can be found in the following overview:
Inspired by modern-day cartoons meant for children and adults as well as paying homage to Saturday morning cartoons, Lost in Play recaptures the spirit of play from our youth, when every sunny afternoon after school was spent adventuring in the backyard or gallivanting around the local park, casting an investigative eye over anything remotely out of the ordinary.

Lost in Play delivers a feel-good adventure where a brother and sister explore dreamscapes and befriend magical creatures. Lost in their imagination, siblings Toto and Gal must work together to solve puzzles and make their way back home. It's a one-of-a-kind, family-friendly 2D adventure designed to rekindle a spirit of nostalgia amongst players.

Key Features

A mysterious animated puzzle adventure with amazing, cartoon-style visuals.
Magical and magnificent creatures throughout.
No text or dialogue – everything is communicated visually in an endearingly universal way.
Inspiration from TV shows such as Gravity Falls, Hilda, and Over the Garden Wall.
Take part in a variety of uniquely creative activities; Play cards with goblins, create a dragon, and teach a sheep how to fly.
More than 30 unique puzzles and mini-games.
Have a look at a trailer for Lost in Play below.
Lost in Play will be sold on the Switch eShop for $19.99 / €17.99 / £15.49.
Source: Happy Juice Games PR
Leave a Reply