Point and click adventure Pendula Swing headed to Switch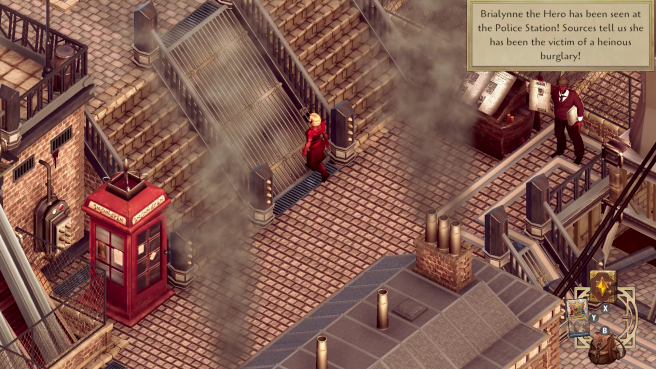 Developer Valiant and publisher RedDeerGames have announced that 1920s inspired point and click adventure Pendula Swing is headed to Switch. Check out the announcement trailer below, as well as an overview for the game.
FANTASY AND GLAMOROUS 20s
In Pendula Swing you'll meet hundreds of stories and characters from a colorful universe where elves are industrializing mithril mining and goblins are fighting for their rights – all in an atmosphere when swing and jazz ruled the world!

BUNCH OF CHORES
Your adventure will include styling yourself and home in 1920s fashion, caring for cute animals, solving puzzles and problems of Duberdon citizens, taking a calm moment to fish, starting several romances, summoning the ghost of your ex-wife, and much more!

GIVE LOVE A CHANCE
It's also a progressive world; give love a chance regardless of gender or relationship preference!

>From LGBTQ+ to wheelchairs, you will meet lots of characters with unique personalities and tastes. Discover their story and who knows, maybe you'll find true love among them?

KEY FEATURES

– Unique setting that mixes fantasy characters with Prohibition-era jazz
– More than 7 hours of content filled with 160 quests and storylines
– A variety of characters and progressive dating options
– Lots of cute pets!
– An original soundtrack full of swing and jazz
No release date for Pendula Swing has been confirmed yet.
Source: RedDeerGames PR
Leave a Reply