PUSS!, an intense "avoid-em up" puzzle game, due out on Switch this month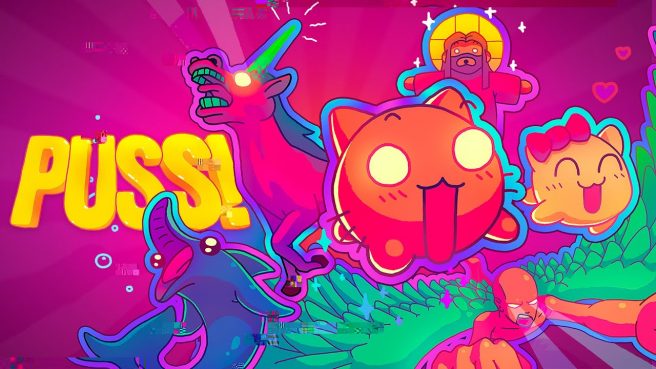 Samustai and teamcoil have announced that PUSS!, the intense "avoid-em up" puzzle game, is heading to Switch. A release is planned for February 19.
For the Switch release, the game will include 150 levels, optimized controls, 95 player avatars, achievements, and online leaderboards.
Here's an overview of PUSS!, along with a trailer:
In PUSS! you have to get through mazes without touching walls to reach the exit portal. All the levels are randomly sequenced, so every run is different. The game's visuals are based on different elements of modern art: glitch art, surrealism, psychedelic art, web punk, vaporwave, naive art, etc.

Key Features:
• Bossfights! The real Bullet Hell!
• Free your future partners and they'll help you fight evil!
• Compare the results of your run with the results of other players on the leaderboard
• The levels are tougher than they look at first sight. They also appear in a random sequence!
• Various skins for your cat
PUSS! will cost $11.99 on the Switch eShop. If you pre-order now, the price will drop to $9.59.
Source: Samustai PR
Leave a Reply