Puzzle crafting RPG KAMiBAKO: Mythology of Cube heading to Switch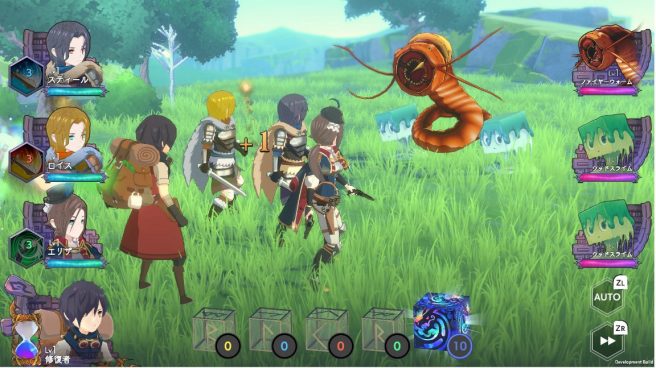 Publisher and developer Gravity Arise Games has confirmed that it's bringing KAMiBAKO: Mythology of Cube to Switch. The company has not settled on a release window at this time.
The game is an RPG at its core, but features crafting, puzzles, and battling. Continue on below for an official overview with more details.
Repair lands with puzzles and defeat monsters in battles. Collect materials from the restored land and craft the world! A new RPG that combines game elements that anyone can play. A lot of ways to play! A world of overwhelming size and magnificence awaits you. Let's restore the world and regain peace.

In mythological times, the gods created this world after a long battle. The world was divided into three, with gods in heaven, humans on earth, and monsters in the abyss protecting their territories and services.

Among them, people prospered on the ground, believed in goddesses, created nations, and lived in peace beyond cultures and races. However, on the ground, a "great division" occurred, and the countries divided. People in distress prayed to the gods and waited for relief.

A goddess in the heavenly world chose a "restorer" from the earth to fulfill the wishes of the people and ordered them to settle this situation. "You" who received the power of the goddess embarks on a journey to restore the world.
You can watch a trailer for KAMiBAKO: Mythology of Cube below.
Leave a Reply