Puzzle-platformer Dodo Peak out for Switch in July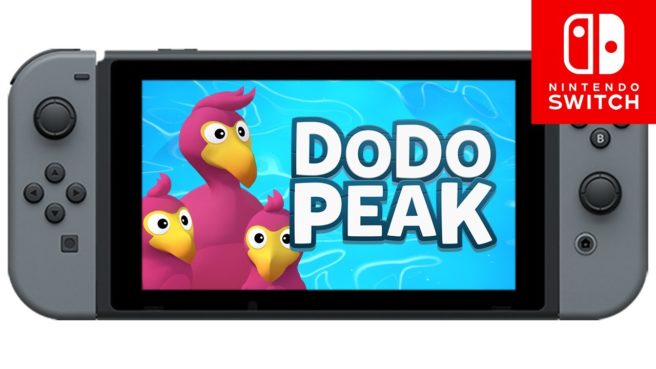 The puzzle-platformer Dodo Peak will make its way to Switch on July 31, publisher Screenwave Media and developer Moving Pieces Interactive announced today. It'll be sold digitally via the eShop.
Here's an overview of Dodo Peak, along with a trailer:
…you'll have to grab coins, dodge sneaky snakes, steer clear of malevolent monkeys, snatch power-ups, and compete for stage-clear times along the way. The more baby dodos you save, the longer your marching line grows (herding a conga of dodos is never easy).

Players will need to think quickly and be strategic for every move they make, they risk losing the seriously cute baby dodos and nobody wants that on their conscience.

Key Features

– 50+ beautiful hand-crafted levels with unique layouts, goals, and enemies.
– Simple touch controls anyone can learn, with plenty of challenging levels as you grow your skills.
– A variety of vibrant environments including tropical islands, sunset hills, and dangerous volcanoes, with more on the way!
– Unlock comical and unique new dodos by beating levels and collecting coins.
– Compete to finish levels the fastest on in-game leaderboards.
– Seamless offline play and cloud save synchronization across devices.
– Competitive challenges featuring more difficult, remixed versions of levels each week.
– Perfect for varied play sessions.
Pre-purchase for Dodo Peak goes live on the eShop starting July 13 for $9.99.
Source: Screenwave Media PR
Leave a Reply