Puzzle-platformer Tandem: A Tale of Shadows coming to Switch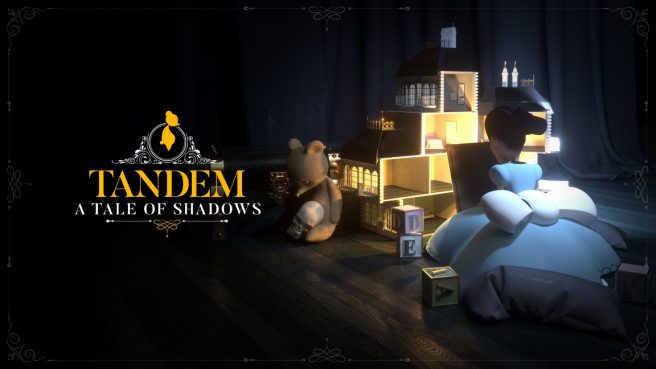 Hatinh Interactive and Monochrome Paris today confirmed that Tandem: A Tale of Shadows, a puzzle-platformer, will be released on Switch. The title is currently planned for a 2021 launch.
Here's an overview of Tandem: A Tale of Shadows:
Thomas, the eldest of the Kane children, mysteriously disappeared when he was 10 years old. Her sister Emma, ​​now also 10, and her faithful teddy bear Fenton decide to resume the investigation.

Emma then decides to relive the last day spent with her brother trying to find out what happened to Thomas. Courageously, she jumps into the adventure! But the mansion is now weird and scary. There is an atmosphere of mystery and magic, reminiscent of the shows of his parents, Henry and Margaret Kane, England's most famous illusionist duo of the time.

Where will this investigation take her?

A BRAND NEW & UNIQUE PUZZLE-PLATFORMER GAME OF 48 LEVELS

A unique gameplay
Play and switch between two characters Emma and Fenton in two dimensions (top down & side scroller).
Use light and shadows to solve puzzles and platform challenges in this beautifully accurate Victorian era setting!

Explore five luxurious worlds
Whithin the old 19th victorian Manor, Emma and Fenton will explore and progress through five dazzling and creepy worlds.

Dozen of mechanics
Enjoy a great variation of the gameplay mixing puzzles and platform fun actions sequences during 48 levels.

Face ennemies and bosses
Emma and Fenton will face many ennemies and bosses throughout the game. Be fast and smart!
Tandem: A Tale of Shadows will be sold digitally for Switch via the eShop.
Leave a Reply