Q.U.B.E. 10th Anniversary coming to Switch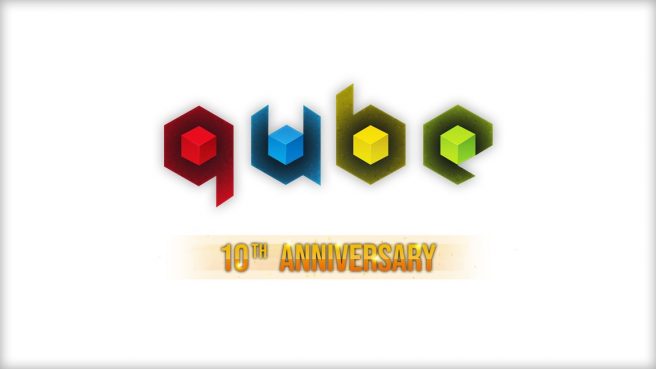 The physics-based puzzle title Q.U.B.E. is making a return, and is heading to Switch for the first time as part of a new 10th Anniversary edition, Toxic Games has announced.
Q.U.B.E. previously appeared on Wii U in 2015. Its sequel, Q.U.B.E. 2, launched for Switch in 2019.
As for Q.U.B.E. 10th Anniversary, the game will include refined visuals, some redesigned and revised sections to all of the content that launched in both the original release, and 2014's Q.U.B.E: Director's Cut – which itself added a completely new story by award-winning writer Rob Yescombe. There'll also be new content, including a new chapter called Sector 8 which adds 4-6 hours of gameplay unlocked after the main campaign has been completed.
Players can look forward to bonuses as well. There'll be developer commentary in which the team reminisces about how they made the game. Additionally, the title will offer screenshots, concept art, fully playable soundtracks in the menus, and other trinkets from the making of the game.
Dave Hall said the following about today's announcement:
"We've built Q.U.B.E. 10th Anniversary entirely from scratch. We didn't just want to paint on some prettier visuals to the game – we wanted to completely reimagine Q.U.B.E.'s world and offer fans, new and old, a fittingly significant improvement in visual quality. We've also listened to the amazing feedback we've had over the course of the last ten years to fix some of the puzzles we found just didn't work as we'd intended, as well as adding a completely new chapter, Sector 8. We can't wait to see what people make of it all."
Find a trailer for the game below.
Q.U.B.E. 10th Anniversary is due out on Switch this summer.
Source: Toxic Games PR
Leave a Reply