Racing game RC Revolution heading to Switch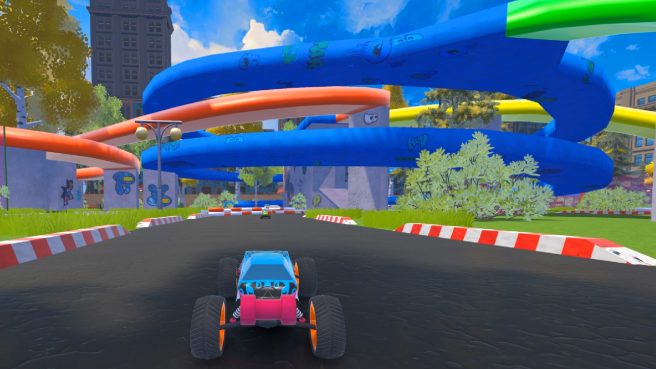 Phren Games has announced that RC Revolution, its new racing game, is bound for Switch. It will be available in Q4 2023.
RC Revolution features car customization, a progressing system, multiplayer support, and a track builder. Everything you need to know can bee found in the following overview:
Welcome to the exhilarating world of radio-controlled car racing, where unforgettable moments of intense immersion await you. This game seamlessly combines strategy, skill, and speed, offering an experience that stands as a timeless classic in the realm of competitive racing.

Dive into the multiplayer mayhem with a wide array of competitive and cooperative modes. Race against your friends or team up with them to share victory, whether it's on a single screen or online. Each race is an opportunity to push your limits and climb the ranks in our rewarding progression system.

Our game provides an extensive variety of cars and tracks, each boasting unique characteristics and challenges. The customization options allow you to tune your car to suit your racing style and witness how it influences your performance on the track.

The fun doesn't stop at racing. With our creative and customizable track builder, you can design your own tracks filled with clever obstacles and hazards. Our championship editor allows you to set up your own series of events, enhancing replayability and the competitive spirit.

Join us in this celebration of speed and strategy, immersing yourself in the world of RC racing. Embrace the satisfying and rewarding progression, discover fun Easter eggs, and experience wacky vehicle designs. Brace yourself for intense boss battles and thrilling races. The track is waiting for you.
You can watch a trailer for RC Revolution below.
Announcement Trailer
Leave a Reply