Remedium, fast-paced twin-stick shooter, coming to Switch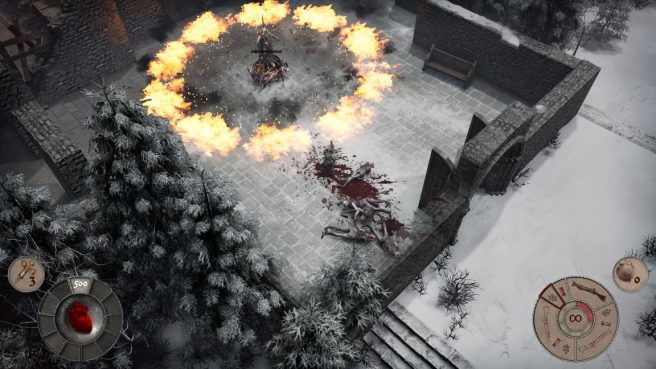 Buka Entertainment and Sobaka Studio have announced that Remedium, a fast-paced twin-stick shooter game with a grim post-apocalyptic Renaissance setting, is in the works for Switch. A release window has not yet been announced.
Here's what's been shared thus far:
It had been more than a hundred years since the terrible plague devoured the whole continent and turned almost everyone there in the maddened mutants. Only a few survivors managed to find refuge behind the huge walls of the fortress-cities. Although you are one of them, your luck has run out as you got infected while foraging outside the city walls. Now your only hope is to fight through the hordes of mutants and chimeras and to find the cure!

Your disease is getting worse! Fight the plague and turn its symptoms into your strengths. You can't defeat your disease without the cure, though, so get ready to face its ever-increasing mutations again and again!

Master the mysterious art of alchemy! Learn how to create powerful injections, potions and amalgams to boost your abilities in combat against the horrible plague spawn.

Slaughter the hordes of the chimeras, mutants, elementals, gargoyles and golems with your vast arsenal of deadly weaponry.

Soon you will know what lurks in the darkness… very soon…
Have a look at a trailer for Remedium below.
Remedium should debut digitally on Switch via the eShop. Stay tuned for more news about the game in the future.
Leave a Reply