Remnant: From the Ashes rating suggests Switch release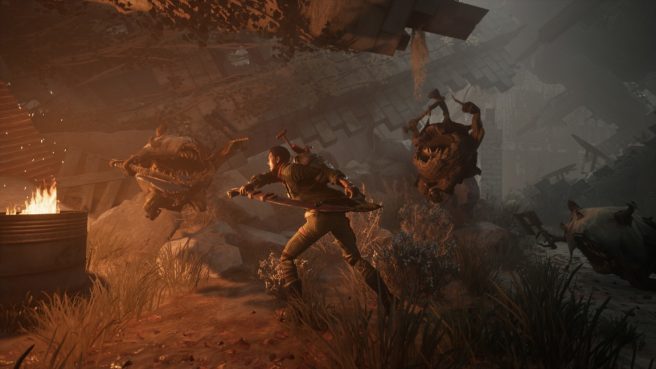 If a new ESRB rating is anything to go by, Remnant: From the Ashes could very well be heading to Switch. A classification was added to the official database this week specifically for Nintendo's console.
Remnant: From the Ashes, a third-person survival action shooter set in a post-apocalyptic world overrun by monstrous creatures, debuted in 2019. The title was made by Gunfire Games, who made Darksiders III and Chronos: Before the Ashes – both of which are already on Switch. Perfect World Entertainment handled publishing.
Remnant: From the Ashes involves taking on hordes of deadly enemies and bosses as you learn about the mystery of where the evil came from. The game features dynamically-generated worlds that change each time you play through them, the ability to scavenge resources to stay alive and upgrade materials you can use to build an arsenal of weapons, armor, and modifications, and support for multiplayer as you can work together with up to two other players.
You can get a look as to what Remnant: From the Ashes has to offer in the trailer below.
If we end up receiving an official announcement for Remnant: From the Ashes, we'll be sure to let you know.
Leave a Reply