Retro style shooter Speed Limit heading to Switch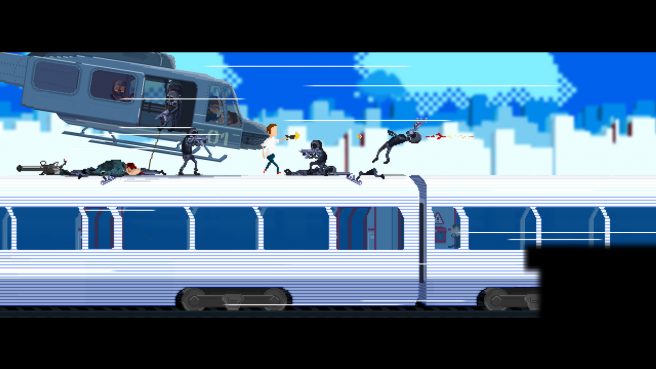 Chorus Worldwide Games and Gamechuck have confirmed that Speed Limit, a retro style shooter, is lined up for Switch. It's currently scheduled for a Q1 2021 release.
Here's an overview of Speed Limit, along with a trailer:
A daily train commute gone wrong: Speed Limit is a one take, non-stop arcade experience that never slows down. An old-school shooter boiled down to its core elements: Hard. Fast. Addictive.

As soon as you think you've learned how the game works, it changes to a completely different genre, taking you through the history of the golden arcade era.

Running. Driving. Flying. Dying (many, many times!) – From the moment you click play to the moment you die, you are in control.

And you will die. A lot.

A thrilling genre-switching rollercoaster that will test the limits of your reflexes
Unlockable endless mode
No tweening, no skeletons: All graphics are hand-drawn frame-by-frame
Speed Limit will be distributed digitally for Switch via the eShop.
Leave a Reply