Ritual: Crown of Horns launches for Switch on November 7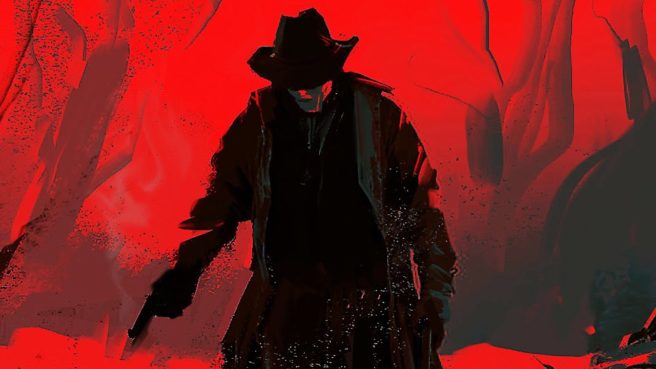 Feardemic will publish Draw Distance's fast-paced action game Ritual: Crown of Horns. Additionally, the two sides confirmed a release date of November 7.
Here's an overview of Ritual: Crown of Horns, along with a new trailer:
Ritual: Crown of Horns is a fast-paced 3D top-down, base defender shooter, using a selection of the best horde-mode mechanics and offering a mature complex plot developed by Draw Distance. The game is a unique cocktail of story-driven base defense game centered around visceral action and desperate survival in the face of overwhelming enemy forces. It's a serious, demanding, skill-based game that offers dozens of hours of gameplay to master all the levels, skills, and weapons.

Game Pillars:
– Manage resources and time wisely. Note what's at your disposal and prioritize your actions – sometimes it's better to wait for the perfect moment to launch a powerful, ultimate skill than find yourself empty-handed when you need it the most.
– Gather the souls of your fallen enemies and use them to purchase helpful gadgets, like a murderous Gatling gun.
– Master every level to obtain souls – you'll need them to unlock new weapons, skills, and spells.
– Don't worry if you fall – optimize your selection of guns and inventory and try again, stronger than ever.
– The only game in its genre, set in the unique Weird West environment – a surreal version of the American frontier that mixes typical tropes of Wild West tales with occult horror, as inspired by Alejandro Jodorowsky's cult movie El Topo or the Deadlands pen and paper RPG setting.

Unique Selling Points
– Horde mode game based on gut instinct tactics – it's all about fast-paced visceral action!
– Possibilities for experimentation with various combinations of weapons, skills, spells, and gadgets – dozens of hours of gameplay.
– An explosive fusion of hardcore action and mobile accessibility. Ritual: Crown of Horns blends many inspirations – Diablo, Dead Cells, Devil Daggers, Metal Gear Solid 2, 10tons' twin-stick shooters, and more – to become a one of its kind hybrid, suited perfectly for both short and long gameplay sessions, both at home and on the go.
– Stylish art from the creative team who brought you Serial Cleaner.
Source: Feardemic PR
Leave a Reply