Rocket League update out now (version 1.1.7 / 1.59), patch notes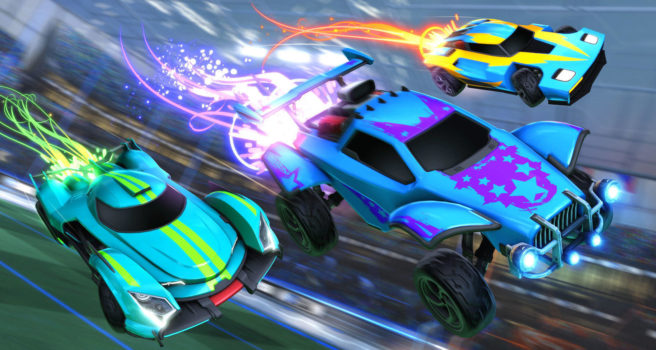 The latest update for Rocket League is now available. It's official known as version 1.59, but will display on your Switch system as version 1.1.7.
Today's patch addresses some issues from the big Friends Update that dropped recently. We have the official details included below.
BUG FIXES

General

Adjusted audio balance, fader system, and HDR audio priority

Adjusted 'Rocket Forge II' Special Edition Wheels so they won't clip through some Car Bodies anymore

Fixed a bug that affected the accent color on the 'Biomass' Decal

Adjusted diagonal kickoff locations on Champions Field to their original locations

Hoops: Removed extra rim on Blue team hoop while spectating

Steam Workshop maps affected by the Friends Update should no longer load to a black screen

Adjusted 'Asik' Special Edition's level of detail when viewing in the lobby

Fixed a bug preventing some players from seeing the 'View Player Profile' option when selecting a player in the 'Recent Players' tab

Fixed an issue causing deleted friends to reappear after adding a platform friend through RocketID

On 'Wasteland (Night)', fixed a bug causing cars to respawn in the middle of the arena after a demolition

KNOWN ISSUES

We continue to work on enabling same-platform Party invitations for players not on your Friends List

Dunk House: In Free Play, the Ball does not lift right after the user moves out of the kick-off position like it does in offline or online matches.

Friends List notifications will not appear while viewing Replays

An incorrect error message may appear if you try to change your Rocket ID if PsyNet is down
Leave a Reply