Run-and-gun action game Super Cyborg to appear on Switch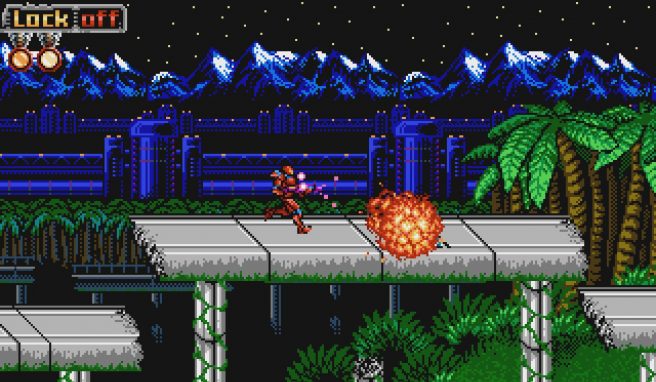 Drageus Games, in partnership with developer Artur Games, has announced plans to release Super Cyborg on Switch. The run-and-gun action title has already been confirmed for release on April 1, 2022.
Here's a bit of additional information about the game:
Super Cyborg is an old school non-stop hardcore run'n'gun action game! You are an elite battle cyborg who is sent in to investigate a series of anomalies on a mysterious island. The merciless and powerful alien known only as the 'Xirxul life form' has been awakened by unwitting scientists and now: all humanity is in danger! Shoot, run and jump through 7 levels filled with endless hordes of biological terrors and some of the fiercest boss fights in any title. Destroy everything that moves on this island, because if it moves- it kills!

Are you ready to save the Earth?
Those that are interested in Super Cyborg can get a close look at the game in the trailer we've attached below.
Super Cyborg will be distributed digitally through the Switch eShop. Pricing has not been announced at this time.
Source: Drageus Games PR
Leave a Reply