Samsara Deluxe announced for Switch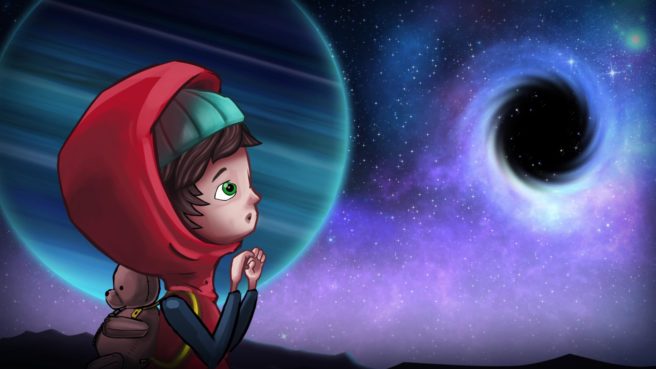 Marker has announced that Samsara Deluxe is coming to Switch. The game will be out in North America on January 10 and Europe on December 31.
Here's a brief overview of the puzzle game:
Samsara Deluxe is a beautiful, reflective puzzle game set in a world of echoes where players guide a child safely to the exit by dropping blocks of different shapes and properties into a world of two dimensions split by a pool. Simple mechanics conceal complex interactions involving gravity, balance, redirection and teleportation, with a twist: everything added in the upside down world below reflects in the world above.

Samsara Deluxe for Switch features over 100 levels across 7 hand-detailed realms, each with hidden "Easter Eggs" to uncover, and is hand-crafted by a team of experienced developers in New Zealand.
And a trailer:
Samsara Deluxe includes "24 never-before-seen puzzles set in a new ethereal environment, with gameplay enhanced by a new elevator block type." It'll also contain full touchscreen support.
Pricing for Samsara Deluxe is set at $9.99 / £7.99.
Source: Marker PR
Leave a Reply